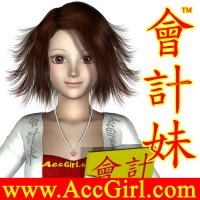 *Business Center Hong Kong
*Company Incorporation *Accounting
*Virtual Office *Company Registration
AccGirl 會計妹 Business Center Hong Kong Company Registration Service, including Company Incorporation, Accounting, Bookkeeping, Taxation, Secretarial, Virtual Office
AccGirl is a professional service company which provides reasonable price and high quality professional service to small and medium enterprises/companies and entrepreneurs. We assist them to set up and develop their businesses.
Business Center Hong Kong Company Incorporation
Virtual Office Company Registration Accounting
We also have virtual office ,serviced office services and conference room rental. These services are the best option to save operation cost, so they are very suitable the entrepreneurs who just set up their own businesses.
AccGirl hope to be your best business partner and to walk with you, grow with you in all times.


Business Center Hong Kong Company Incorporation
Virtual Office Company Registration Accounting